Tuesday, November 7, 2023 CONTACT: Cameron Keir | [email protected] | 614-359-5346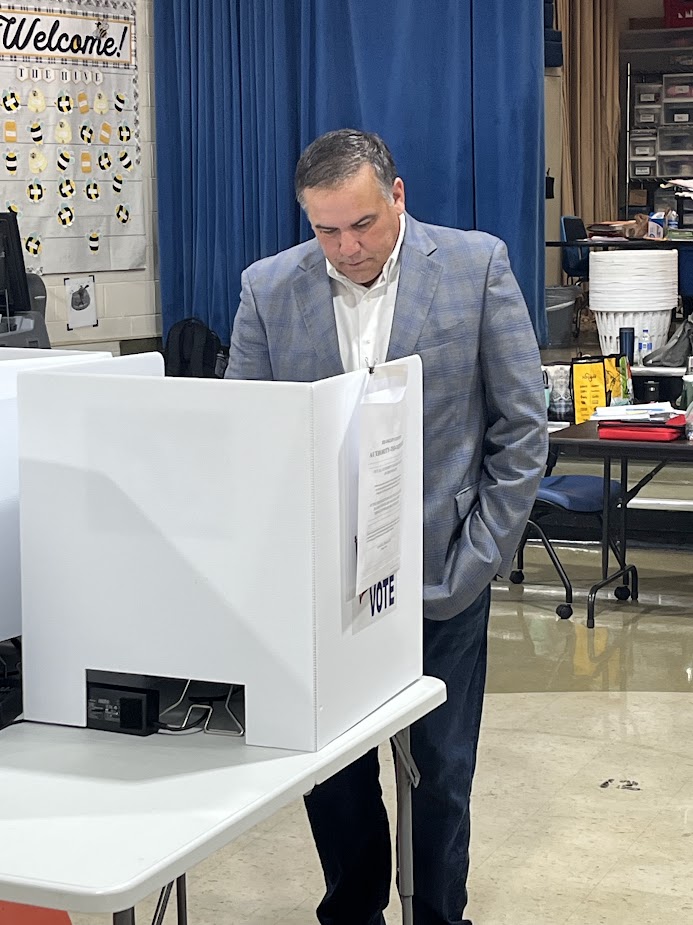 Columbus, OH — This morning, Columbus Mayor Andrew J. Ginther visited his local polling location in Columbus to cast his ballot in the Mayoral Election. After casting his vote, including a vote FOR reproductive freedom and Issue 1, Mayor Ginther issued the following statement to Columbus neighbors:
"Critical issues are all over the ballot today. From municipal offices to school levies to statewide issues including reproductive freedom, which I'm encouraging our neighbors to support, I ask everyone to make a plan and join me in voting today. Your vote is your voice and it's important for this community, this state and this country to hear what you have to say!" said Mayor Ginther.
Mayor Ginther urges all Columbus neighbors to have a plan to vote in this crucial municipal and statewide election. Voters can find polling place information at AndrewGinther.com.
###
Paid For by Friends For Ginther