Wednesday, September 20, 2023 CONTACT: Cameron Keir | [email protected] | 614-359-5346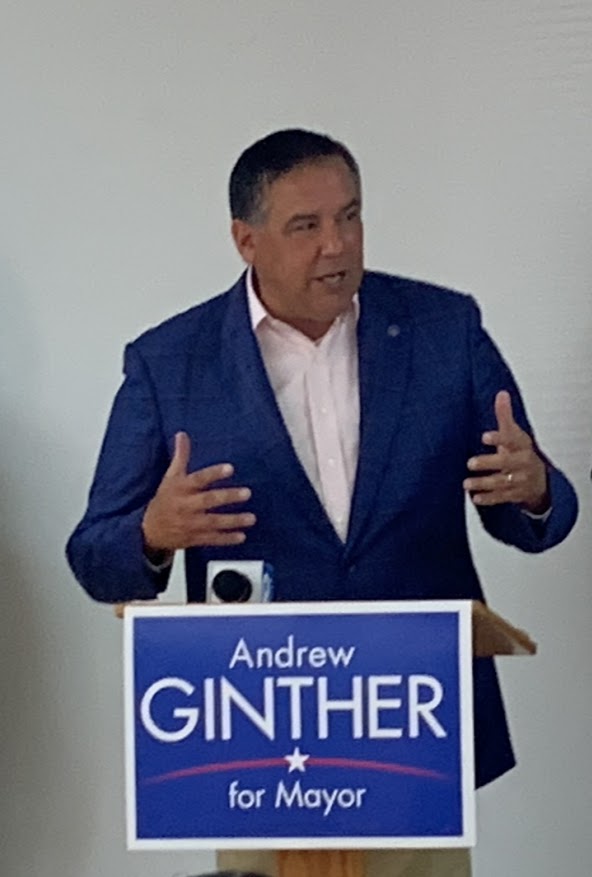 Columbus, OH — Today, Columbus Mayor Andrew J. Ginther's campaign for reelection was honored by yet another critical endorsement of community support ahead of this November's Mayoral election. The Baptist Ministerial Alliance of Columbus, an organization of prominent central Ohio faith leadership representing diverse neighborhoods across Columbus says Mayor Ginther is the leader for Columbus' future.  
This morning, Mayor Ginther gathered with faith leaders, community leaders and neighborhood activists to celebrate the continued support of the Baptist Ministers. At the center of the conversation, the Mayor's hard work and dedication to all neighborhoods and neighbors in Columbus over the last eight years and in the years to come.
"Neighborhoods are Mayor Ginther's top priority and his proven track record of citywide investments in housing, 27,000 jobs and programs to reduce community violence are just the beginning of what's to come in Mayor Ginther's third term. We are grateful to the Baptist Ministerial Alliance for their endorsement and continued support of the hard work Mayor Ginther has accomplished for Columbus neighbors. More importantly, we join them in looking ahead to Columbus' future under Mayor Ginther's continued leadership," said Ginther campaign spokesperson Cameron Keir.
The Baptist Ministerial Alliance joins a growing list of prominent political, civic and labor organizations including the Franklin County Democratic Party, Central Ohio Young Black Democrats, the Communication Workers of America Local 4502, the Columbus/Central Ohio Building & Construction Trades Council and the Ohio Environmental Council Action Fund to endorse Mayor Ginther for a third term this fall. Mayor Ginther is the endorsed Democrat in this November's Mayoral Election.
###
About the Baptist Ministerial Alliance of Columbus: Founded in 1930, the Baptist Ministerial Alliance of Columbus & Vicinity is a Religious and community organization made up of Baptist faith leaders with the goal of improving communities across Columbus through outreach and civic engagement.
Paid For by Friends For Ginther